The Airline Project - v2
As you might have noticed we have used a lot of time trying to get version 13 ready for release.
One of the main things is the new seat map and the way we do the seating configuration. The work has been more complex than expected but we think it is correct now.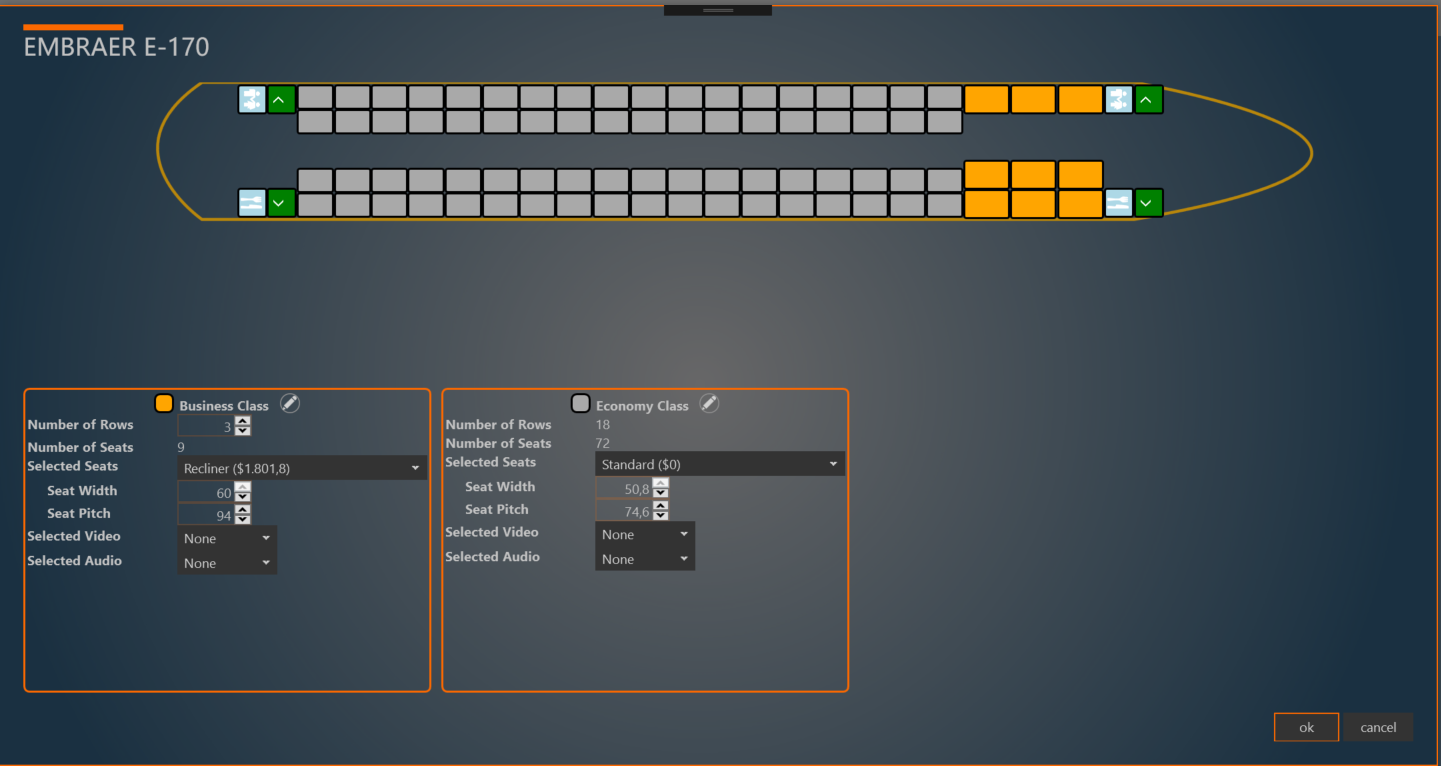 As you can one the screen then we have made it more simple to change the number of rows and the configuration directly in one take from the same screen. There might still be missing some tweaking on the GUI representation for the seat map, but we will change that when we find them.
On the cargo side we think have found and fixed the bug which where causing low cargo demand and by that low filling degrees on cargo routes.

We have also made some improvements for the terminals since a change to the terminals didn't affect the number of slots.

On the development side we have also made some improvements, so it is easier for us to share the code and data, and also made part of the complex code more simple, so it is easier to change in the future.
Regarding the next release we are still in the testing phase, so we are sure that the game is stable and works as planned. So stay tuned for our blog, which we will try to give biweekly updates from now on :-)

Get The Airline Project - v2